Corporate Profile

Here are some of our producer's environmental projects.
---

At Chateau Lagrange, positive efforts are taken with regard to environmental actions, in line with terroir.
With a vision toward nature living, Chateau Lagrange employs sustainable cultivation(lutter aisonnée) where naturally fertilized soil is used for grape growth to maximize terroir. Certification of TERRA VITIS was obtained in 2005 and biodynamic agriculture has been employed in certain Cabernet Sauvignon fields since 2009.
In the fermentation process, just after alcohol fermentation,a reduction of CO2 by 8% is achieved using malolactic fermentation while the wine is still warm, which eliminates the requirement for electricity.

The Mazzei family, the owners of Castello di Fonterutoli for 24 generations, has been making wine since 1435. The Mazzei family utilizes their complex and diverse soil to cultivate grapes and make wine. A system of gravity-flow vinitication (brewing with gravity, versus using a pump) has been adopted. The temperature and humidity of the underground, maturation wine cellar is controlled without the need for air conditioning thanks to its natural geographical characteristics, which are ideal for their wines and for the environment.
Furthermore, this year the Mazzei family started using "NOMACORC BIO" for some wines from Belguardo and Fonterutoli, which were the world's first zero carbon footprint wine closure.This is one step towards the borader goal of a neutral carbon impact to the environment.
NOMACORC BIO is…
-The world's first carbon neutralcorks made from renewable polymer from plants
-The reduction of environmental damage caused by defective corks
-Production using renewable energy sources and minimized water usage
-100% recyclable
Chateau Lagrange,field work
NOMA CORC Bio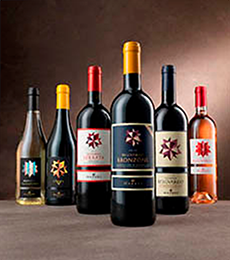 BERGUALDO

Ceretto is a winery in Piedmont, Italy. They have founded four different wineries, each unique to its area, aiming for the best wine from the best field. While words like "sustainable" or "eco-friendly" are becoming increasingly prevalent in our lives, Ceretto practices pro-environmental activities such as installing solar panels to produce electricity for winery facilities as well as seeking and acquiring advice from international experts regarding grape growth and best practices inside wineries. In 2010, Ceretto started biodynamic agriculture in Barolo and Barbaresco. Here are some of their efforts:
- Defense methods of a biological nature: minimal quantities of copper utilized against downy mildew, anti-fungal sulfur, and natural pyrethrum insecticide. Obviously no chemical week-killers or fertilizers are employed.
-Formulated biodynamic ingredients, bull horns,and crystal powderare used to make preparation (formulation) 500 and 501 (right photo).
-Compost and special preparation are used. Agricultural work(such as pruning) is done at specific scheduled intervals.
-Crops are planted between ridges (various weed, vegetables, brassica, mustard etc.) to improve the soil composition and nutrition.
Winemakers in Ceretto say soil is "their most important ally" which they must care for, protect, and respect. They utilize the soil's unique characteristics, adjust their practices with the each of the four seasons, and pay close attention to the soil. Ceretto obtained ISO9001 by implementing excellent customer service and continuous management improvement in quality assurance for better wine, as well as ISO22000 for quality control management.
Vineyard
Preparation

Bonterra, a wine producer famous for its organic grape growing in California, practices environmentally sustainable winemaking;
Organic farming and biodynamic agriculture techniques have been employed, such as using chickens for insect control or sheep to control the amount of weeds in the soil (the weeds nurture the soil, but too much is harmful).
Fetzer winery uses natural power sources such as solar panels on the rooftops of their wineries or watermills in local rivers.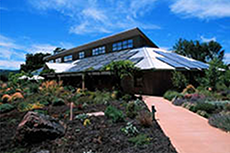 Solar Panel

Like Bonterra, another US winery called Chateau Ste. Michelle is also making wine in environmentally sustainable ways.
Chateau Ste. Michelle reuses the compost from surrounding farms, leftovers from their wineries, and recycles cardboard and bottles that were used in domestic logistics.
They also plant trees along rivers and cover crops in their fields so that their soil doesn't seep into rivers where salmon live. This practice is referred to as being "Salmon Safe".
Canoe Ridge,
Salmon Safe authenticated

These two producers of the Henriot Group seek to not only care for their fields and wineries, but also their employees.
Heating wires are placed in the fields of Vaudesir in William Févre in order to avoid frost, since green shoots often sprout before frost.
In contrast, some producers use coal stoves for heating, which pollute the air. This is why William Fèvre has elected to use heating wires. Cote Bouguerot, which is located near a river, pumps river water through a sprinkler system and onto their grapes to avoid frost.
Wineries in Bouchard Père et Fils adopted a gravity system in which wine runs from the ground level down to the basement levels for the process of fermentation.
Open ceiling space between the ground level and the basements results in plenty of natural light, making the inside of the basement bright without the need for electrical lighting. This natural light reduces dependence on electricity and improves employees' motivation. Materials used to construct the floors were specifically chosen according to their easy to clean characteristics, so that detergents would not be needed to clean.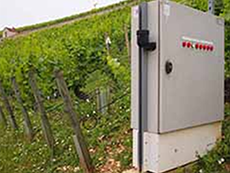 Heat wire in Vaudesir
Easy to clean flooring materials